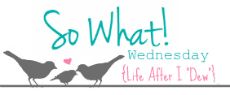 This week I'm saying SO WHAT if...
I refuse to brush my hair after showering because it makes me want to cry. I do eventually brush it but if I would just cut the crap off and quit getting highlights, it would be much better....we will see what happens at my next appointment.

I get excited about Wednesday just to post this. I know, I need a life!

I am taking off work to go to the water park.

I have ate like 50 pieces of that wonderful cake I spoke about earlier this week.

I use "I" a lot in these :o

I wait until we are out of every white piece of clothing before I wash them. There is something about whites that I put off until I just have to do them.

I had too many adult beverages this past weekend. I sure had fun while doing so!!!

I am doing this instead of getting ready for work. This is much more fun.

My addiction to those ecards is getting out of control. Maybe I will leave off with one today.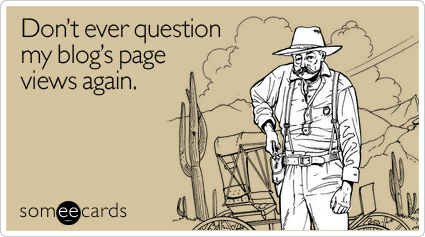 What are you saying SO WHAT to this week?