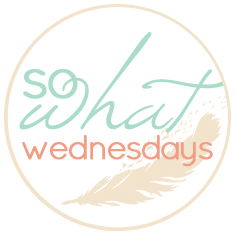 Happy Wednesday!!!
So What If...........
I haven't done this in at least a couple months. I haven't done much in the blog world not even reading :(
I am pretty excited that my post on Being a Mom has had more views than any of my other posts. I am talking over a 100, nearly 200. Crazy!
I have read said post like 10 times since I posted it to make sure I didn't sound like a fruit.
I have started running again and I now realize I am so out of shape. It took me 12 minutes to run a damn mile. I am hoping to improve that.
I am missing my bf pretty badly (don't tell him). He is on a fishing trip with his Dad in Alabama. I am very supportive of him getting to spend time with his Dad and do what he enjoys but I still miss him. So here are a couple new pics of he and I. We had a crawfish boil for his birthday, so we are kinda bummy in the first two but the other bw pic is from my birthday celebration.
I think this little riddle or whatever you would like to call it is funny:
Hope to see you all next week.