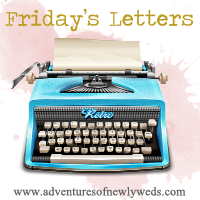 Dear Paycheck, not that I don't appreciate you, I just wish you would miraculously become double what you are now :)
Dear Heat, you are still here. Today I think is going to be the hottest yet reaching 107. You are making me sick....literally.
Dear Yard, I am soooo sorry that you look like the desert. You can take that up with "Heat" above.
Dear Gym, you will be seeing me on a daily basis, if not, at least 5 out of 7 days. No excuses!!!
Dear Pinterest, I am sorry I never visit you. I don't have any good reason except you make me go buy stuff and do all kinds of silly projects.
Dear Bloggers, I am still sad I don't have many followers. I read a blog post about being popular and honestly, that is not what I want. Popularity never appealed to me. I am who I am. Take it or leave it.
Dear St. Louis, watch out cause here we come!