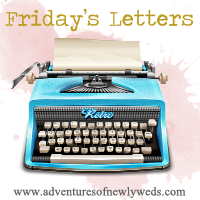 Dear PB & J:
I don't know why but I think you are super disgusting. As a matter of fact thinking of putting you in my mouth makes me nearly gag. No thank you, but I will continue to serve you to my boys.
Dear State Fair:
Can't wait to get to you so I can eat like a complete hog. I say this but honestly the only thing I get is a Gyro. I swear to try more this year. I personally just like the smell of it all (the food not the people).
Dear Pool Sellers:
I plan to visit you at said fair and speak of pricing for the possibility of having a pool installed for next summer. Fingers crossed.
Dear Dayne:
I am so proud of how you just go with the flow at school. You use to be the biggest worry wart and now you just go in and get it done. Whew, that is a relief.
Dear Tiredness:
Please oh please go away, I don't know what is going on but please leave.
Dear Not So Pleasant Bathroom Experience:
Never and I mean never, come back again. Enough said!
Dear Newest Blogs I Found:
I think you are so awesome. I thoroughly enjoy reading your blogs and I really wish I would sit down and actually get with the program but until then, I will continue reading more than writing.
Dear Jaxin:
I am so excited to take you on the boat for the first time this coming weekend. You are going to love it. When asked if he wanted to go on boat, he said "Um, let me think about it". With his hand on his chin like a little man. Goofy boy!
Dear Men:
I often wonder what and why you think the way you do but I realize there is no figuring it out. You annoy the shit out of me, end of story!
I hope you have had a great week and are looking forward to a fun filled weekend as I am!
Jess