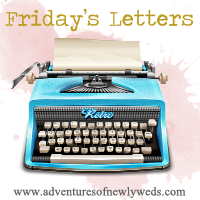 Dear Friday,
although I am glad to see you, I cannot believe you are already here. Wish I was having as much fun as last Friday :(
Dear Heat,
you are brutal! I mean brutal! 105+ is not necessary. I have an outdoor concert to attend this evening and you need to GO AWAY!!!
Dear Mouth,
sometimes you get me in trouble. Damn it!
Dear Me,
I am so proud of you for changing your eating habits and starting the workout process again.
Dear BF,
thank you for cooking dinner last night in the heat over the flaming hot grill. I think you might like me ;)
Dear Job,
to say the least you have worn me the hell out this week. Insurance really annoys the shit out me sometimes.
Dear Weekend,
please don't go by too fast. I desperately need you.
Dear Who Ever The Hell Is Laying On The Horn Outside,
QUIT IT I hear you and you're annoying!!!
Happy Friday Again Everyone!
Jess