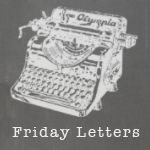 Dear Bloggers :
I have been enjoying all the fall decor posts and recipes. YUMMMMMM!
Dear Election:
I can't tell you how glad I will be when you are over.
Dear Pumpkin Patches:
I can't wait to start visiting you all this weekend. It is probably one of my favorite things about fall. It is just a shame that I haven't made it out to one yet.
Dear BF:
I hate that I have been such a crank lately and you seem to get the brunt of it. I promise when the election is over, I will do my best to be happy Jessica.
Dear Hair:
Thank you for growing out so quickly. I have to admit cutting you off was a serious mistake. I just don't look good with short hair. Never again!
Dear Boys:
My boys that is, I can't express the amount of joy I have for all the great changes I see in you.