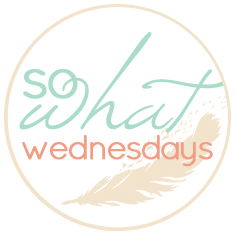 Happy Wednesday!!!
So What If........................
I just realized I have been using the old SWW pic. HA! Oops! Sorry Shannon.
My dog just smacked me in the face with a huge rubber snake. That's gonna leave a mark!!!
I bought my son an early birthday present, like 2 months early. Laptops were on sale.
I may have also bought myself one. Yikes!
I also have been taking ridiculous pics trying to figure it all out :)
I am more excited about Jaxin's Circus Party than he is. I mean seriously it is going to be so cute!
I am looking for to daylight savings time. I need more sunshine!!!! This weather stinks.
I should be in the shower instead of "texting" this. That is what my baby calls typing on anything. The things kids say just makes me smile.
Hope to see you all next week.